2020 INFINITI QX60 vs. 2020 Lexus RX-L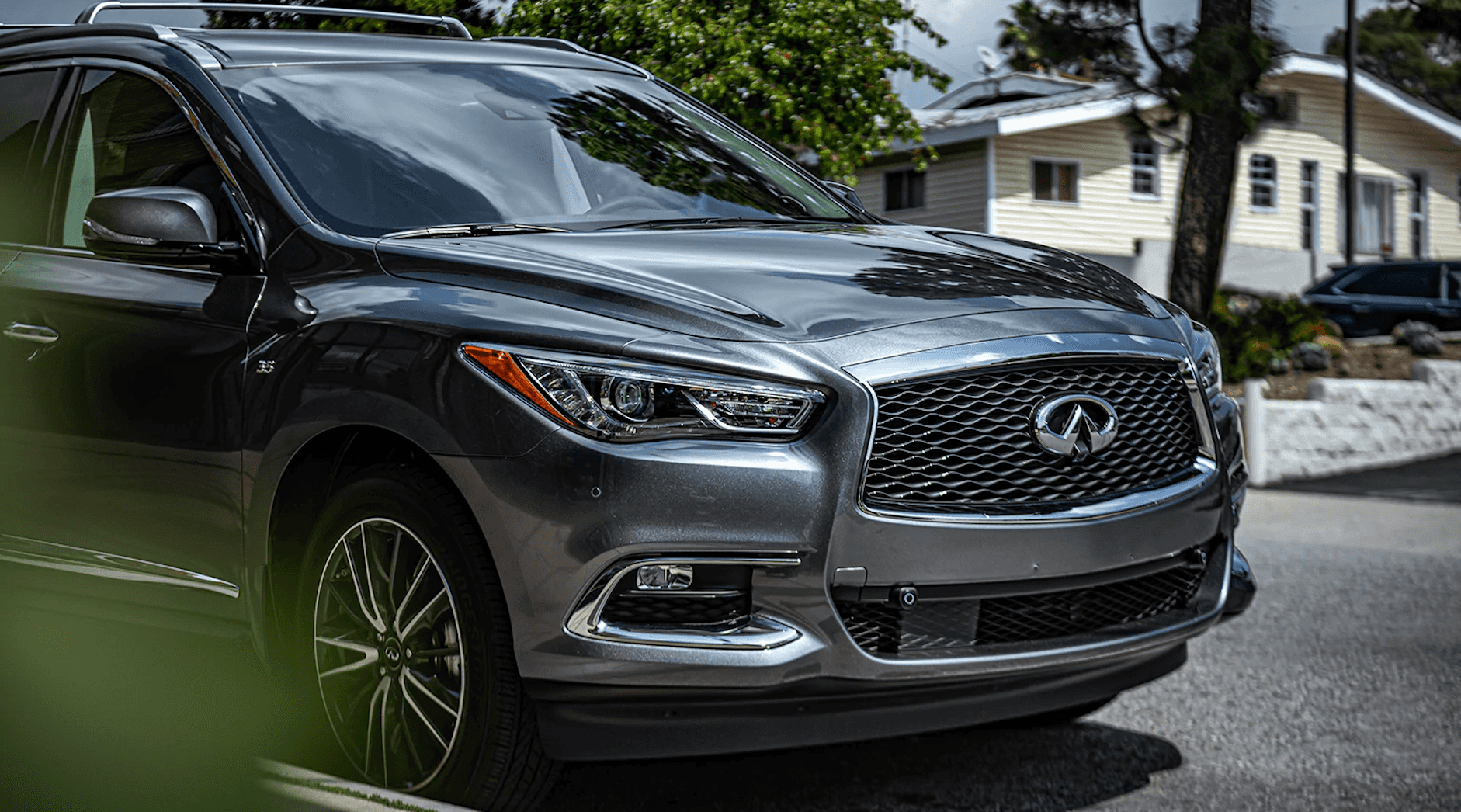 Interested in buying or leasing a stylish and high-capable SUV? Are you having trouble deciding which model is right for you? If so, our INFINITI of Mobile dealer is here to explain why the INFINITI QX60 is the ideal option for you and highlight which areas and aspects it seems to outperform one of its biggest "competitors", the 2020 Lexus RX-L.
The 2020 INFINITI QX60 Offers More Advanced Safety Features Than Ever Before
When manufactured after May of 2019 and when equipped with INFINITI's convenient High Beam Assist headlight technology, Mobile, AL motorists will be pleased to hear that the INFINITI QX60 is named a top safety pick by the Insurance Institute for Highway Safety (IIHS) and was voted a 5-star rated vehicle by the National Highway Traffic Safety Administration (NHTSA).
This intuitive headlight technology is just one of the many advanced safety elements that can be found within the lineup of INFINITI Safety Shield features. In fact, it's just one of the 11 that the QX60 provides its drivers with, which is superior to that of the Lexus RX-L, which comes with just 8 such features for this model year. With this being said, it's safe to say that the INFINITI will offer more peace of mind when behind the wheel, but what other advantages does the INFINITI QX60 offer?
Blind-Spot Intervention
2020 INFINITI QX60: Available
2020 Lexus RX-L: Not Available
Predictive Forward Collision Warning
2020 INFINITI QX60: Standard
2020 Lexus RX-L: Not Available
1st-Row Legroom
2020 INFINITI QX60: 42.2 inches
2020 Lexus RX-L: 41.7 inches
2nd-Row Legroom
2020 INFINITI QX60: 41.7 inches
2020 Lexus RX-L: 30.9 inches
3rd-Row Legroom
2020 INFINITI QX60: 30.8 inches
2020 Lexus RX-L: 23.5 inches
Take the INFINITI QX60 for a Spin in Mobile, AL
These are just a few of the areas where the INFINITI QX60 outperforms the Lexus RX-L and its other competitors, but if you're interested in hearing more about this model, please don't hesitate to contact us here at INFINITI of Mobile today! We look forward to working with you, helping you locate the INFINITI QX60 trim level that is perfect for you, and putting you directly in the driver's seat so you can experience all that this model has to offer for yourself!