2020 INFINITI QX50 vs. 2020 Lexus NX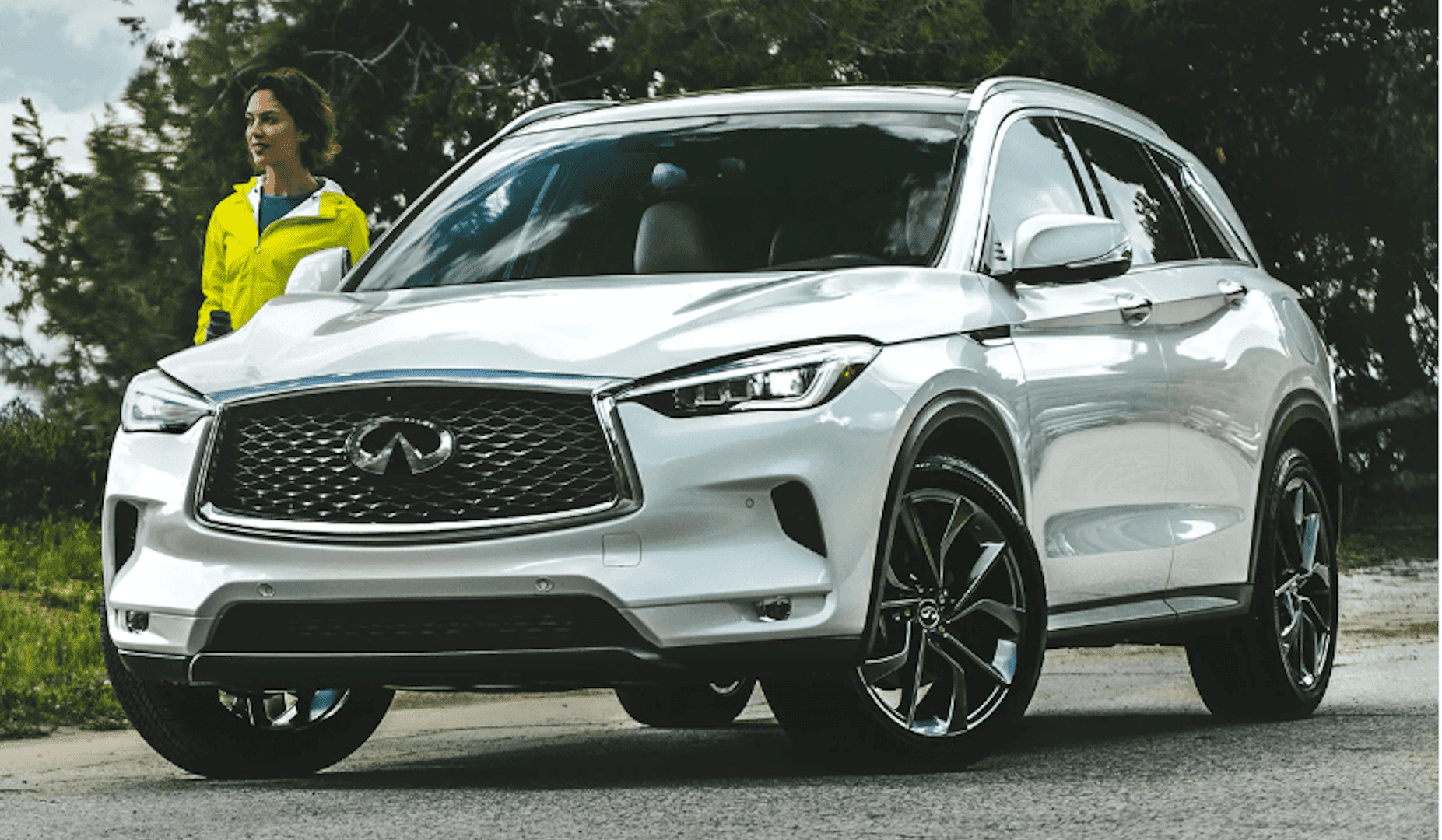 Does fuel efficiency mean anything to you? If not, it should! The 2020 INFINITI QX50 not only offers a sensational, high-performance turbocharged engine that produces significantly more power than the 2020 Lexus NX, it also yields a superior fuel return that is comparable to some hybrid models. It's not just efficient, it's the most efficient!
Best-in-class combined fuel economy is just one of the many aspects that separate the 2020 INFINITI QX50 from the 2020 Lexus NX. Interested in hearing more? Allow our INFINITI of Mobile dealer to explain why this is the SUV for you!
Variable Compression Turbo Engine
Coming equipped with a first-of-its-kind Variable Compression 2.0-liter, 4-Cylinder Turbocharged Engine, the INFINITI QX50 finally allows its drivers to experience the power they so greatly desire, all while taking fewer trips to the gas station.
Unlike the 2020 Lexus NX, the QX50 can automatically switch from high performance to high efficiency in just fractions of a second and will do its part to enhance each and every driving experience in or around the Mobile, AL area. While this convenient innovation is unavailable in the 2020 Lexus NX, there's no need to worry, it's a standard feature in each and every 2020 INFINITI QX50 model.
Additional areas that the QX50 thrives compared to the 2020 Lexus NX:
Horsepower
2020 INFINITI QX50: 268 HP
2020 Lexus NX: 235 HP
Torque
2020 INFINITI QX50: 280 lb. ft.
2020 Lexus NX: 258 lb. ft.
Combined Fuel Efficiency
2020 INFINITI QX50: 27 MPG
2020 Lexus NX: 25 MPG
Direct Adaptive Steering
2020 INFINITI QX50: Standard
2020 Lexus NX: Not Available
Second-Row Legroom
2020 INFINITI QX50: 38.7″
2020 Lexus NX: 36.1"
Learn More About the INFINITI QX50 From INFINITI of Mobile
To schedule a test drive or to hear more information about the 2020 INFINITI QX50, please don't hesitate to contact our INFINITI dealer serving the Mobile area today!