How to Use ProPILOT Assist in the 2020 INFINITI QX50
By introducing the intelligent ProPilot Assist technology into their vehicles, INFINITI has made a major splash in the safety department and has just moved one step closer to producing a fully autonomous vehicle. If you have recently purchased an INFINITI QX50 or another vehicle equipped with this convenient feature, you will want to ensure that you fully understand what exactly it does and how you can utilize it. That's where INFINITI of Mobile comes in!
What is ProPilot Assist?
The ProPILOT Assist technology equipped in select 2020 INFINITI QX50 models is a hands-on driver assistance system that provides lane-keeping, throttle, and brake control assistance. This innovative driver-assist is designed to put your mind at ease when you find yourself stuck in traffic on your daily commute or on longer journeys across the state. Learn more about how to use this intelligent technology from our INFINITI dealer in Mobile, AL and take advantage of all that your vehicle has to offer today!
How to Use ProPilot Assist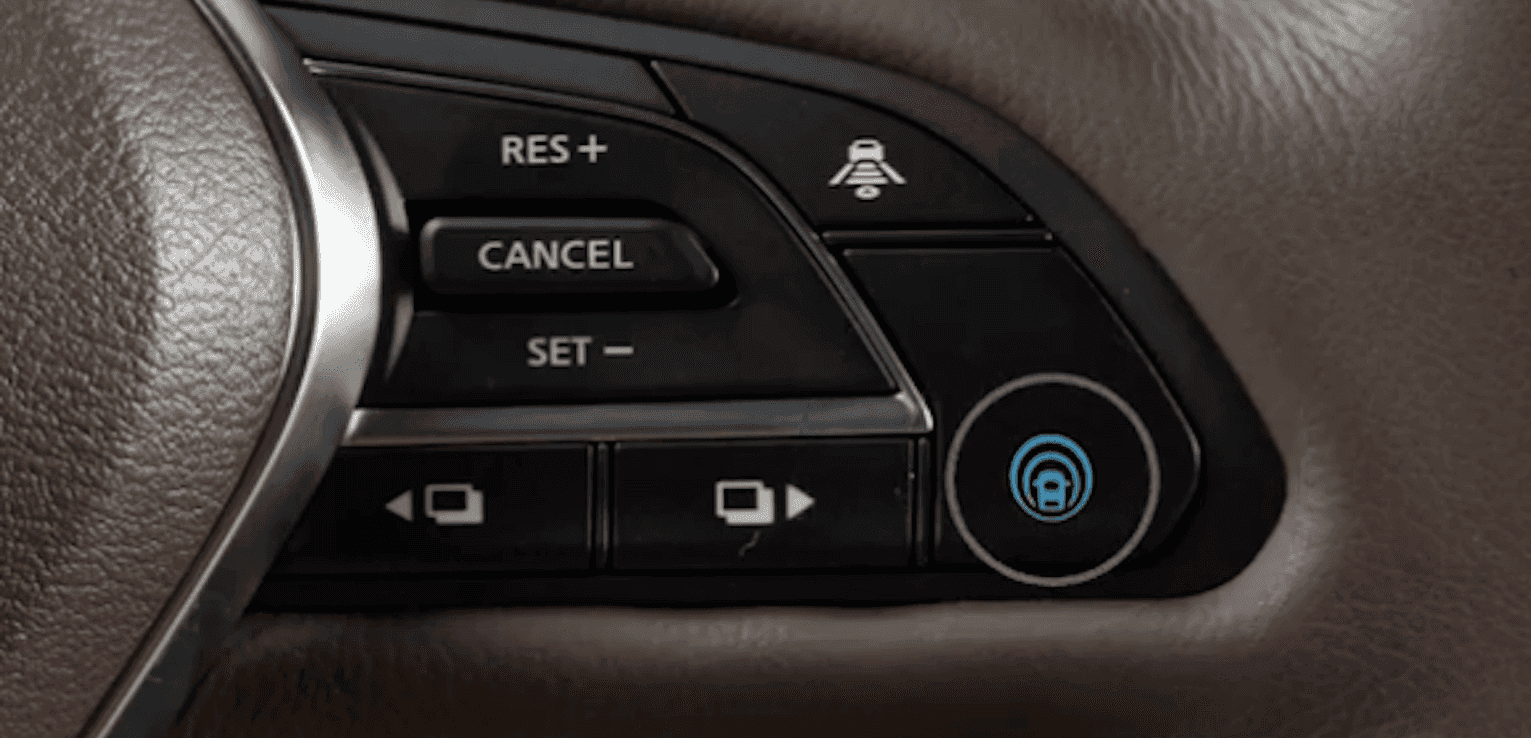 Luckily for you, ProPilot Assist does most of the work for you, and there are just a few things you need to know when using it. To turn your ProPilot Assist feature on, locate and press the blue icon on the right side of your steering wheel. A temporary popup of driver-assistive technologies will be displayed and this will be followed by the ProPilot Assist status screen.
To utilize a front-facing camera and a set of strategically-placed front radar sensors that are designed to keep a safe following distance with vehicles ahead, locate the "res +" and "set -" buttons that are mounted on the right side of your steering wheel. Once you've found these, you can easily set your desired speed and distance you would like to have between your QX50 and the car in front of you. When this technology is in use, you will be alerted if at any time you begin swaying out of your lane and in the event that you do, your vehicle could automatically correct it by using a series of small steering inputs via Steering Assist.
ProPILOT is also aware of whether or not your hands are on the wheel. You'll get visual and audible alerts, then a pulse of the brakes if it senses your hands are not in place. If neither warning attempt is successful, ProPILOT will gently apply the brakes, slow down in the lane, turn on the hazard lights, and eventually come to a full stop if needed.

Learn More About Your INFINITI QX50 From INFINITI of Mobile
To learn more about ProPilot Assist or to schedule a test drive in an INFINITI QX50 equipped with this advanced technology, please don't hesitate to contact us at INFINITI of Mobile today!