Which INFINITI SUV Is Right For Me?
While they all have a lot in common and can be difficult to differentiate at times, the QX50, QX60, and QX80 are made up of a plethora of distinct features that separate one from another, making each model unique. There's a lot that goes into each vehicle, meaning there's a lot for buyers to comprehend but our INFINITI of Mobile dealer is here to help break down which model is right for you.
INFINITI QX50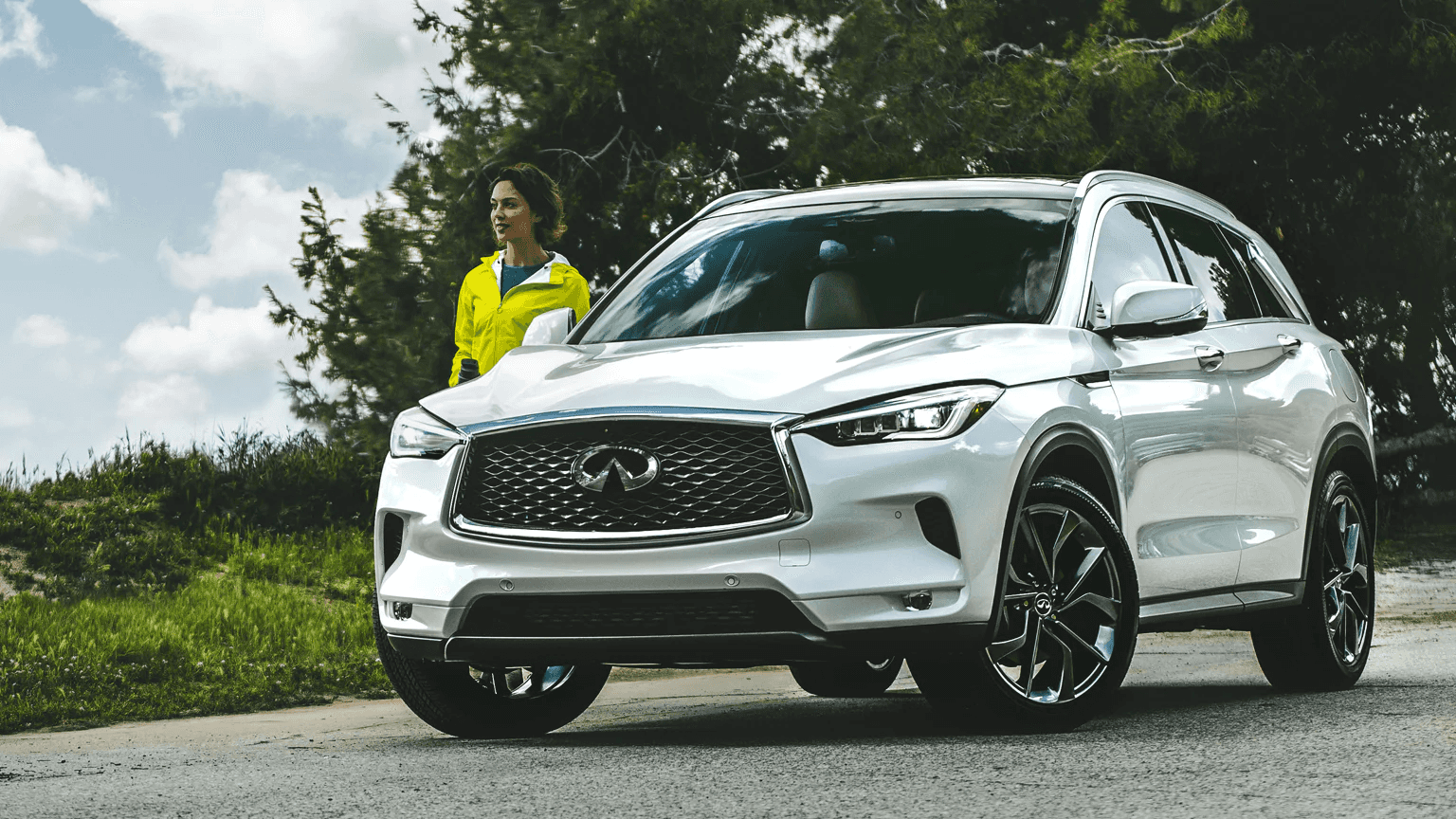 INFINITI QX50 Performance
The QX50, powered by a 2.0-liter turbo inline 4-cylinder engine, will produce up to 268-horsepower and will run off of premium unleaded fuel. This model has the best fuel economy of the bunch and will average about 23 MPG in the city, 29 MPG on the highway, and will equal out at about 26 MPG combined. Being the smallest of the three SUVs offered by INFINITI, it'll certainly offer the best fuel economy.
INFINITI QX50 Design
While this model doesn't offer a heated steering wheel or heated seats, the QX50 will come standard with a leather-wrapped steering wheel and leatherette seats and will be accompanied by a 19-inch set of aluminum wheels. The QX50 will also feature a spoiler lip this year that will give your vehicle a sleek and sporty look, helping it stand out amongst the other SUVs in its class.
Starting at $37,250, the QX50 is about $11,000 cheaper than the QX60, so if this model has the appropriate features for you, the price is certainly right for this model.
INFINITI QX60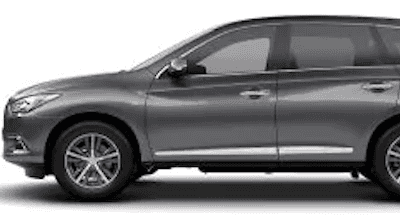 INFINITI QX60 Performance
With its 3.5-liter V-6, the QX60 will produce up to 295-horsepower, 270 lb-ft of torque and will run on premium unleaded fuel. When driving in the city, you should net about 19 MPG, 26 MPG on the highway, and 22 MPG combined, which are all fairly impressive numbers for the second-largest of the INFINITI SUVs.
INFINITI QX60 Design
Starting at $48,150. If you're looking for a third-row of seating, this model, the QX60, will be more appealing to you, as the QX50 only offers seating for up to five passengers. Unlike the QX50, you'll find a first-row sunroof in this model so you can let that beautiful Mobile area weather circulate throughout your vehicle.
If you're a fan of heated seats, you won't be able to find them in the QX50, but you will in this model. With driver and passenger heated seats and optional ventilated seats, this model will ensure you're comfortable on your early-morning commutes to work.
INFINITI QX80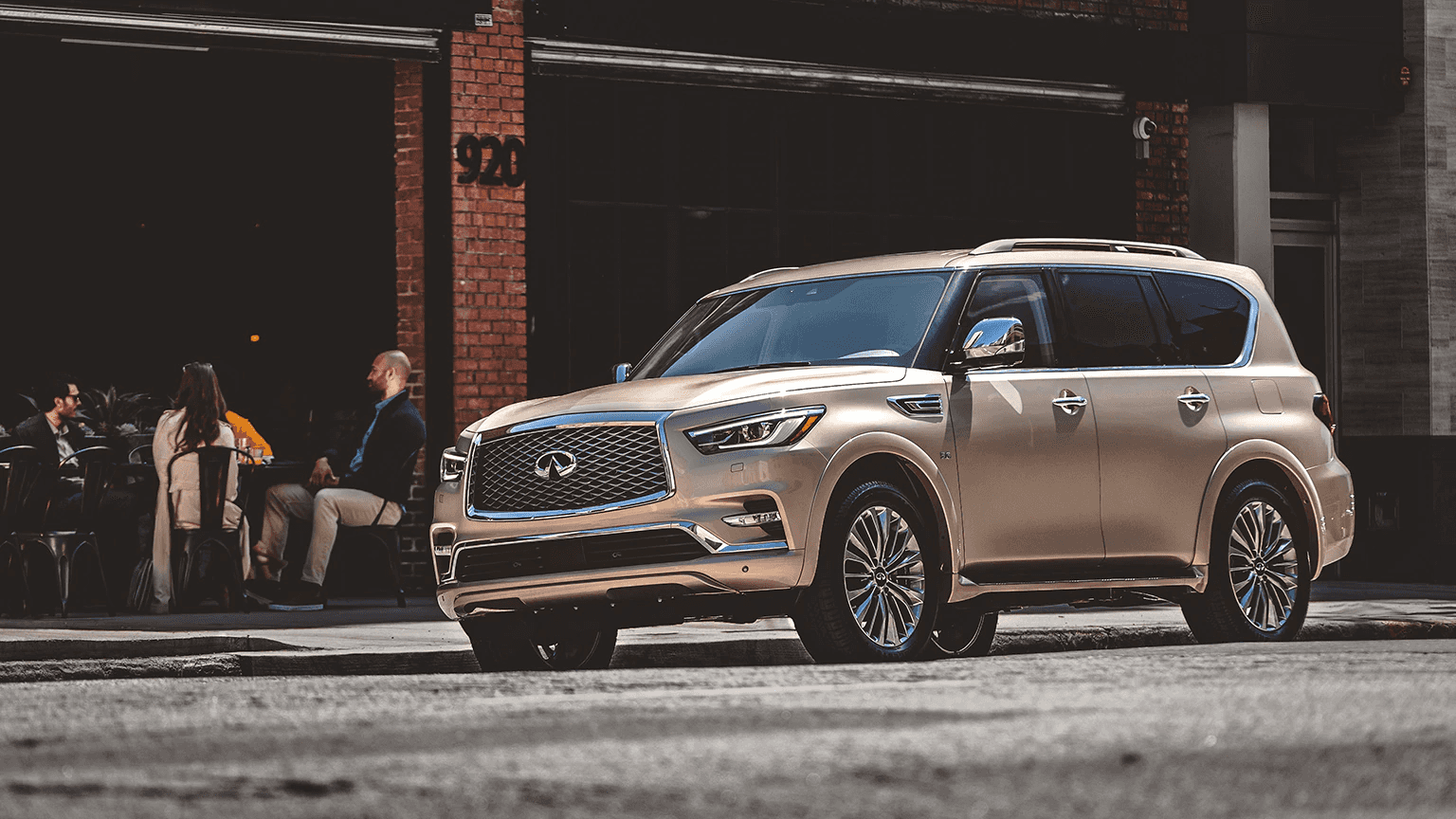 INFINITI QX80 Performance
With an extra 100-horsepower than the QX60, the largest SUV offered by INFINITI will boast a 5.7-liter V-8, maxing out at about 400-horsepower and 413 lb-ft of torque. Like the QX50 and QX60, this model will require premium unleaded fuel and because of it's powerful V-8 engine, it will only average about 13 MPG in the city and 19 MPG on the highway, equating to a combined fuel economy of 15 MPG.
INFINITI QX80 Design
Much like the QX60, the QX80 comes standard with a first-row sunroof and three rows of seating, making it the largest of the INFINITI SUVs. This model will also come standard with heated and ventilated front seats, a heated steering wheel, 22-inch aluminum wheels, and INFINITI's InTouch keyfob and smart device system, allowing you to start and stop your vehicle from the comfort of your home.
Starting at $91,450, it's a much steeper price range for the largest of the INFINITI SUVs, but as the saying goes, you get what you pay for with this model.
To further compare these models, you can use our vehicle comparison tool or for any further questions regarding these SUVs, don't hesitate to contact us at our Daphne area INFINITI Dealership.